About Audrey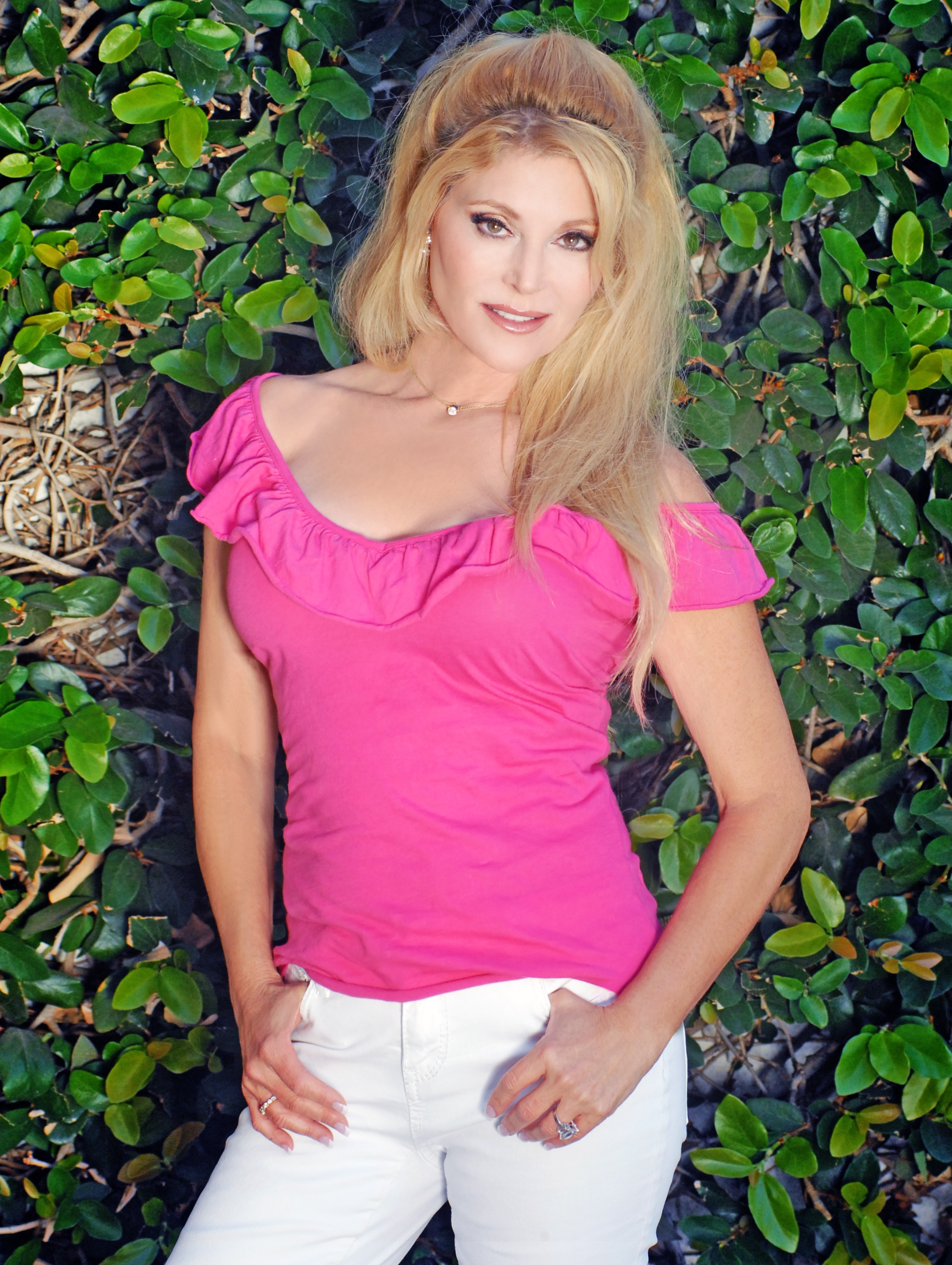 AUDREY LANDERS is an accomplished actor, singer, writer, director, composer, producer, and business woman. She majored in Psychology at Columbia University/ Barnard College, and studied music theory at Juilliard School of Music. However, she is best known to fans all over the world for her memorable role as "Afton Cooper" for eight years in the iconic television series "Dallas." Afton was the sultry songstress, singing all the songs that Audrey wrote. She also appeared in the "Dallas" revival on TNT, reprising her role. She starred as Val in "A Chorus Line: The Movie," and countless guest starring and recurring roles on TV and in films. Ms. Landers stars in a movie for the Hallmark Channel, Love At Sea, and co-stars in Murder at the Mansion, in post production. She will co-star in a 2 hour movie/pilot for Showtime in 2020.
Audrey wrote and recorded her first hit record at age 14 on Epic Records, and went on to star in daytime dramas throughout her teens. She has an ongoing 3 decade career as a multi-gold and platinum recording artist and songwriter overseas, earning 10 gold singles, 4 gold albums and 2 platinum albums. Many of her European hits have become Evergreens, including Manuel Goodbye and Playa Blanca, and have been re-recorded by artists in many countries. She's had concerts in Europe, Las Vegas and Atlantic City, headlining with Billy Crystal, Glen Campbell, Bob Hope, Rich Little, Tom Jones, and many more. Last Year, Ms. Landers performed songs from The Great American Songbook with the 64 piece Pops Orchestra.
Behind the scenes,
Ms. Landers has been writing, producing and/or directing films, TV series and music videos since the 1980's. She and her business partner/ mother
Ruth Landers,
coproduced feature films released by MGM and Paramount, such as Ghost Writer, Club Fed, California Casanova, and Circus Island (which Audrey also wrote and directed.) The Huggabug Club is the award-winning musical educational children's television series that Audrey created. She wrote the 47 half hour episodes, as well as the 250+ original songs in the series. Ruth Landers donated the tv series to Public Television for 5 years, and the show has been an invaluable learning tool for preschoolers. Ms. Landers produced The Huggabug Club Live! stage production which toured the United States, delighting audiences of all ages. She cowrote and directed Circus Island, a full length feature film, produced by Ruth Landers. Audrey continues to produce and direct music videos for a variety of up and coming recording artists. Continuing their long-standing business partnership, Ruth and Audrey created Landers STAR Collection ®, a women's clothing and accessories company, offering affordable glamorous fashion to women across the globe, from HSE Munich, QVC UK, Italy and France. The Landers fashion philosophy is, "Every woman is a star and she deserves to shine ®." In 2012, the
Florida Motion Picture & Television Association, Inc. voted unanimously to bestow its Lifetime Achievement Award
upon Audrey Landers at their 22nd Annual Crystal Reel Awards. Audrey's son,
Daniel Landers
is continuing the family tradition as the 3rd generation in the Entertainment Industry. Daniel is an accomplished composer, songwriter, musician, performer, and social media influencer. Together they are collaborating on a cutting edge, dark pop musical for film and stage, a half hour comedy series, and a high concept mid-apocalpytic drama.
Audrey as Veronica in Burn Notice, USA Network